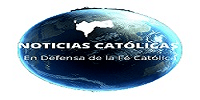 Permisos para publicar contenido
Agape Bible Study
Permissions Guidelines
www.AgapeBibleStudy.com
Copyright © Agape Bible Study. All Rights Reserved.
This web-site is intended as a free resource for biblical studies.
We encourage the use of all the documents on our web-site. Our only request is that you cite www.agapebiblestudy.com as the source on each document as specified by the guidelines of this permissions document. https://www.vaticanocatolico.com/
All works on this web-site licensed under a
Creative Commons Attribution 3.0 Unported License
.
Source: The stories of the lives of the saints were transcribed from the book "Christian Year or Devout Exercises for all the days of the year" by Father Juan Croisset (1656-1738) of the Society of Jesus; translated into Spanish by Father José Francisco de Isla (1703-1781) of the Society of Jesus. Published in the 19th century
.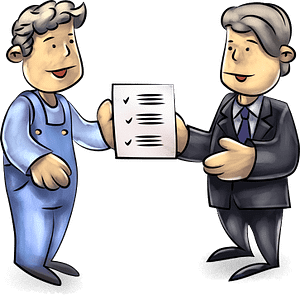 Authorization of permissions to publish in: https://noticiascatolicas2019.com
Permisos (fecha 26/06/2020
Dear Jorge: You have our permission to translate into Spanish
and use our articles on your website so long as you cite
Michal E. Hunt as the author and www.agapebiblestudy.com
as your source and include "translated into Spanish by Jorge Carballo." Yours in Christ ><> Agape Bible Study
Author: Michal E. Hunt
Source: http://www.agapebiblestudy.com/ https://www.vaticanocatolico.com/
Translated into Spanish: Jorge Carballo –noticiascatolicas2019.com
http://www.catholic-saints.net/saints/
*El contenido de este sitio está licenciado bajo la Licencia Creative Commons
They belong to the Monastery of the Sagrada Familia. We grant permission for the material to be copied and distributed with the condition of including the link vaticanocatolico.com.
Most Holy Family Monastery
4425 Schneider Rd.,
Fillmore, NY 14735, USA
(800) 275-1126
(585) 567-4433

FORWARD: The content of this e-mail may be freely distributed in its entirety.
LEARN: www.catholic.com
SHOP: shop.catholic.comPARTICIPATE: forums.catholic.com

EWTN Media Missionaries Signup Confirmation (Confirmación de inscripción de misioneros de medios de EWTN-6/9/2020)
George Carballo -Thank you for joining us! You are part of a growing community that are making a positive difference in the world, helping to spread the Word of God! Please see the attached PDF Welcome Guide which will welcome you to the EWTN Media Missionary program and provide helpful information. If you have asked a question within our comments box, we will respond promptly by phone or email. Please allow us two to three weeks to process and ship you a Starter Pack with materials to help you start right away. Feel free to contact us at any time.

If you have submitted a change in your contact information, we will make the appropriate change in your profile.

Thank you for being an EWTN Media Missionary! We appreciate you.

God bless, The EWTN Media Missionaries Department ewtnmissionaries.com | ewtnmissionaries@ewtn.com | 205.795.5771 "We are all called to be great saints, don't miss the opportunity." Mother Angelica
God bless you!
EWTN Volunteer Support
ewtnmissionaries@ewtn.com
205-795-5771
As a branch of Catholic CAST media, Catholic-Link.org seeks to evangelize through education and beauty by providing a vast online library of Catholic articles, images, quotes, and videos. The resources found on Catholic-Link are free to use, share, print, and distribute. We only ask that you share the original content and cite Catholic-Link.org as your source. Take a minute to get to know the dynamic team that works hard to provide this content for you!